You may mix and match services or choose the complete package. A dedicated publicist is assigned to every project, no matter how many or few services you choose. No monthly fees or hidden costs. Self-published authors accepted.
You need a clear sense of who the book is for, how it serves its audience, and where it fits with the competition.
BAM! Literature cannot guarantee book sales. Our specialty is building awareness.
Services start as low as $70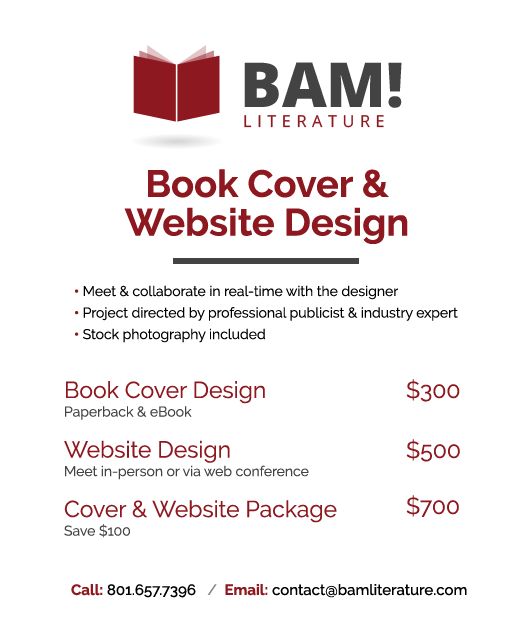 Blog
Blog Tour
Book Editing
Book Tour
Branding / Image
Cover Design
Formatting
Interviews
Personal Manager
Press Release
Promotional Items
Reviews
SEO: Includes Social Media
Website